The Business Of Poker
What Does a Performance Bond Cost?
After our last post on setting up our business and how we spent a lot of time and money trying to figure out how to get something called a performance bond, we got a lot of questions on those types of bonds and what it meant.  Specifically, the biggest question that we got was – and we got this a lot – what does a performance bond cost?
So, we went back to our friends at Swiftbonds and asked them what the costs typically are.  They said that most bonds are typically based on a percentage of the revenue for contractual based bonds – like those used in the construction industry.  However, for bonds that are written on a licensing basis, the costs are usually fixed, say several thousand dollars for smaller operations.
In our case, we needed two types of these performance bonds.  First, we needed a straight contractual performance bond, which cost us around two percent (2%).  This cost can go down over time as we have a good base of business and our business improves.  Also, having a better business balance sheet also helps with the cost.
The license bond for us was Two Thousand dollars ($2,000).  The reason that this was so high is that our industry is seen as somewhat risky (imagine that!) and thus, the risk of default is greater.  So, our costs are a bit higher on that front and it is doubtful that they will go down any time soon.
So there you have it – you'll need a license bond and a performance bond.  Good luck guys.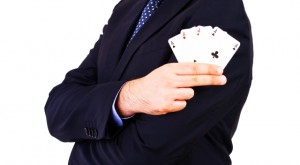 Setup Issue – Getting a Performance Bond for your Poker Business
One of the first big issues that we faced was getting a performance bond for our poker business.  The first problem is that we had absolutely no idea on what a performance bond was, so we looked it up on wikipedia.  We then found a bond company online who helped us through the entire process.  They were such a big help, we let them post an article on the process that we went through.
Why Were We Required to Get a Performance Bond?
First, we need to understand what a performance bond really is.  It is, in essence, a guarantee that you will perform what it is that you say that you will perform. What it is not – it is not a bail bond or something similar for those in jail.  Instead, it is a contract with a large guaranty company.
Ok, that's easy enough for most businesses, but in the online Poker world, more is needed.   The regulatory regime is rather onerous at times [Ed. Note – you're telling us!].  A part of that regulatory regime is the requirement for a bond.  This bond has two parts.  First, it states that you will actually be a real, live gaming site that operates according to the proper rules.  Second, it also provides that you will pay all applicable taxes and licenses that need to be paid.  It is this second part that the government is truly interested in and also what caused so many problems.
Our Financial Requirements Needed for the Bond
Well, as we mentioned above, a performance bond is a guarantee from a large surety company.  Therefore, the surety company (a large insurance company) needs assurance that you will actually be able to pay them back if, for some reason, the government decides to call on the performance bond.  A commercial surety company is not in the business of taking risk for an online gaming company.  Instead, they are only willing to write the bond if they are certain that they will be paid back in case of default.
This is one reason that we need to re-work your financials.  Your financials were prepared for investors, but that is a different game than having financials prepared for use by a conservative contract surety company.  Thus, we worked to re-do your balance sheet and projected cash flows so that we could better show what you were making and would make.  This, along with the guarantors that you provided, were enough to get a surety company to write the bond.
Why did the performance bond cost so much?
Ha, ha.  Actually, we get this complaint all the time as to the cost of the bond.  However, you have to remember that when a bond defaults, there is a substantial amount of payment incurred by the commercial surety.  They don't just pay $20,000-$30,000 like if a vehicle gets wrecked.  Instead, they are on the hook for millions of dollars.  Moreover, if a performance bond was underwritten using the same assumptions as an insurance policy, the cost would be prohibitive.  Instead of only being a couple of percentage points, it instead would be around 25-35% per year.  That type of capital outlay is just not possible for most businesses.  Thus, the fidelity company writes the surety bond assuming no liability (although it is impossible to eliminate all risk) and prices it according to that model.
Is the Requirement for a Performance Bond good for the Industry?
Yes, and it's not even close.  The reason that it is good for the industry is that the bond requirement drives out the companies that are not willing to do things the right way.  The scammers and other bad actors will not jump through the hoops to get a bond.  In addition, the companies that have no capital and are just looking for a way to turn a quick buck are out as well.  Thus, it leaves all the good, reputable companies around to properly monetize the opportunities.  The bad competitors are weeded out leaving those that are willing to work for a living.
We appreciated the opportunity to work with you and look forward to working with you again.
How to Start Up Your Own Online Poker Website and Gaming Business
Growth In the Online Poker Business
Online betting business is presently among the most popular businesses online. It is among the fastest growing business classifications on this thing that we call the Internet. This appeal has gained momentum throughout the years and has had especially significant growth in Europe and Asia. Statistics reveal that in China and Malaysia alone, online gamers are twice those that are actively purchasing items over the web (take that, Amazon and Alibaba). In China, there are only 16 % of people who utilize the Internet for shopping while a massive 43 % of Internet users in China play games online.
Revenue Growth from Online Gaming
Over the last few years, revenues from online gaming has been explosive. Stats show that just a few years ago, the online video gaming company grew from just $800 million to a monstrous $2 billion! Prior to a few years ago, small entrepreneurs have no chance of entering the risky betting market. If they wanted to get into the gaming market, small entrepreneurs would have to face a lot of red tape, plus other concerns and roadblocks. This would include such things as raising capital and obtaining a gaming license.
The New World
The Web has removed many of the dangers of all these. Any individual can now get and promote their online gambling establishment company using the platform of the Internet. They can easily have and promote sports book and multi-player poker spaces for video gaming business. Generating incomes that one had actually only imagined is now a huge possibility.
There are three possible ways for anybody to start their very own online video gaming business:
1. The Most Costly Method– Design for your own online gambling software application and implement it on online casinos, sports books, and poker rooms for multi-player video game. This could cost you countless dollars. Your own software is custom made, which means that you will have to design all of the elements of the software, including any personal preferences and things that you believe that your players will enjoy.  Further, the cost is substantial, you will likely be out at least $1 million.  The time is also a factor in that it takes more than year to complete the software.
Aside from the million-dollar capital outlay, you likewise need to obtain gaming licenses to run your video gaming company online. This requires approval from the existing government. After all these, you will have complete control of all your gaming Internet sites and all the software you made use of to implement it. In addition, you can likewise cut costs due to the fact that you will not need to pay for the royalties of certain software development companies. Once it is ready to go, then you have to actually begin advertising. As soon as your marketing is prepared to go, you need to work with 1,000 or so gamer props to play poker at your website so that when your first 5 poker gamer signups show up, they have somebody to play poker against. When trying to reach and keep the much required player liquidity, this is the trickiest procedure.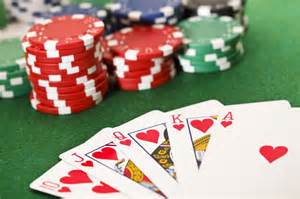 2. The Average Method– If you desire to be able to cut out a huge quantity of your upfront cost, you should take a serious look at becoming a licensee of a current operator that has their own gambling software application online.  They will provide the infrastructure that is needed for you to run you business and operate your online gaming website. Licensing fees (on average) would cost one around $150,000, much of this consists of advertising costs.
3. The Cheap-o method– One can decide to become a licensee of an existing licensee or become a sub-licensee. Contact numerous of the bigger successful poker networks and you will certainly find that they are extremely selective. You need to understand what you are doing, have a great company background, and have a sound business plan for them to scrutinize.
All of these methods are certainly workable.  We suggest starting at the Cheap-o method and honing your business model from there.  Once you have an established track record of making money at the business, then it is good to move to a system where you can keep a larger amount of profit and, finally, then creating your own software.  Best of luck.